Plastic Laminated Tubes
H&H Marketing provide Plastic Laminated Tubes, an innovative packaging solution which is suitable for a wide range of consumer products. Usually used by the Health Care and Beauty Product market, infact more and more Pharmaceutical are shifting to laminate tubes as well.
Aluminum barrier prevent moisture from scalping and keeps the flavor intact. It can also be used in the food industry with products such as ketchup, mayonnaise, mustards and other form of paste.
Laminate tubes offer effective protection for the majority of products which safeguards the shelf life of the product and allows the product to be easily and hygienically dispensed.
We offer the highest quality and a wide decorative appeal by our selective product lines and we utilize the most modern production and printing technologies.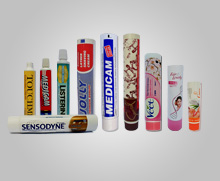 Excellent barrier properties increase product shelf life
Having flexibility and softness ensure no damage during transits
Printing of up to 6 colors
Attractive
Durable
Squeezable
Laminate Material
Aluminum Barrier Laminate (ABL)
Plastic Barrier Laminate (PBL)
Printing / Varnish
Surface Printing Upto 7 Colors
High Gloss UV Varnish
Mouth
Standard Toothpaste Nozzle (S-13)
Cosmetic Nozzle (S-15)
Shaving Cream Nozzle
Caps
Flower Pot
Round
Special Full Round
Caps Can be Made According to Specs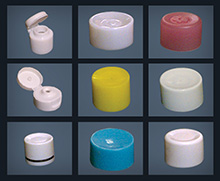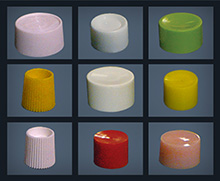 Specificatoin Chart
| Dia | Standard Length | Length Range | Mouth | Volume |
| --- | --- | --- | --- | --- |
| 19.0 mm | 110 mm | 97-116 mm | S-9 | 15-25 |
| 22.0 mm | 110 mm | 80-140 mm | S-13 | 25-30 |
| 25.0 mm | 140 mm | 80-170 mm | S-13/S-15 | 40-80 |
| 28.0 mm | 150 mm | 80-180 mm | S-13/S-15 | 90-100 |
| 30.0 mm | 150 mm | 80-180 mm | S-9/S-13/S-15 | 90-100 |
| 32.0 mm | 173 mm | 80-180 mm | S-9/S-13/S-15 | 100-150 |
| 35.0 mm | 173 mm | 80-180 mm | S-13 | 150-180 |